Thank you to all the attendees, speakers and exhibitors who participated in the 2015 GSHA Convention
at the UGA Hotel & Conference Center, in Athens, GA and making it a fantastic convention! 
Photos for the 2015 Convention can be viewed on the GSHA Facebook Album here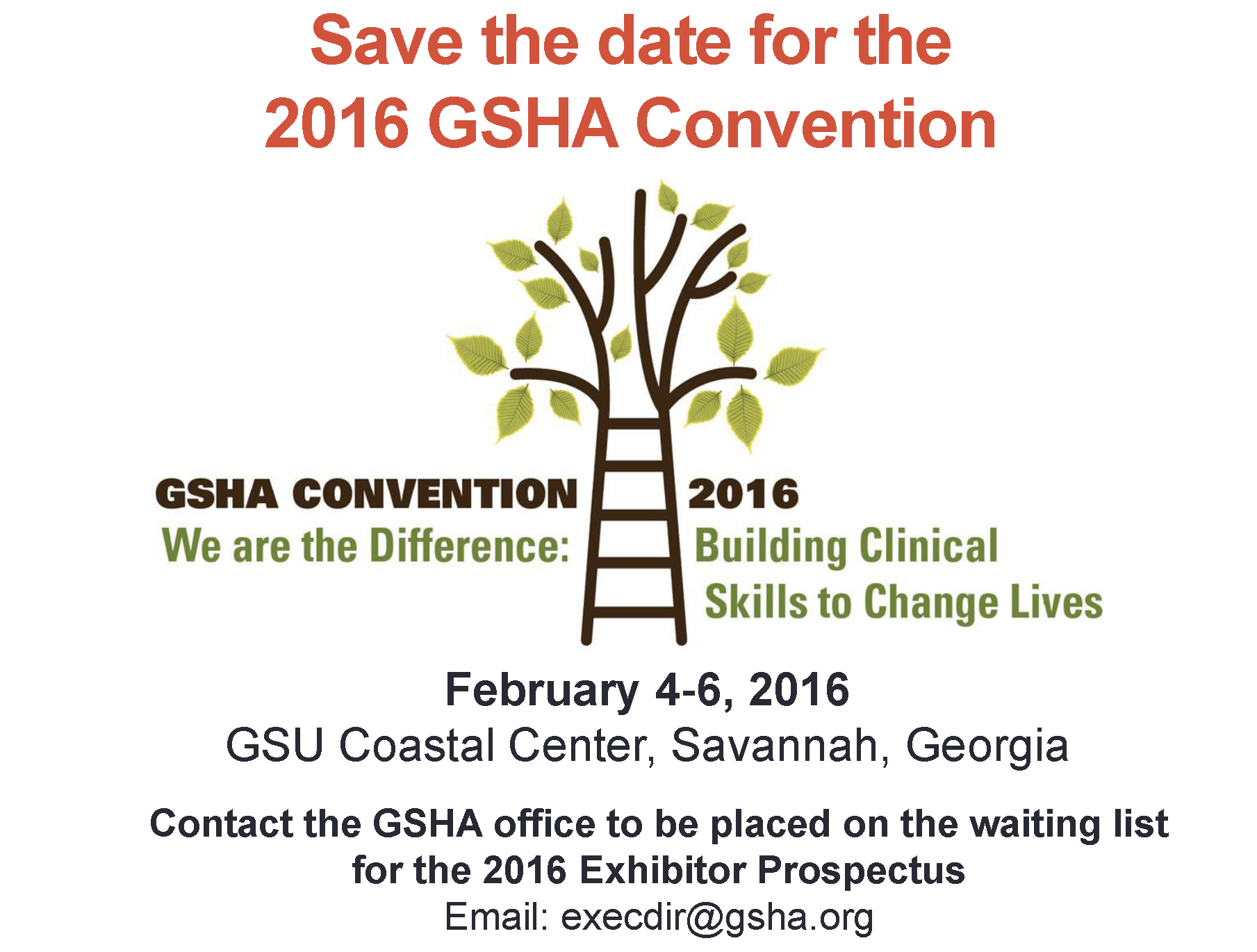 We are excited to announce that the 2016 GSHA Convention will be held in Savannah!
Call for Papers are now open for the 2016 GSHA Convention in Savannah!